When you're photographing a bird, even after you have taken the ultimate photo you were hoping for, keep your camera focused, and be ready for a different photo, an unusual photo, a dramatic photo, a surprising photo – maybe even a comical photo. Sometimes, when you least expect it, a bird will give you a look, or take a position, that can be the gem in a series of images, or a standalone favorite. Be ready for the unexpected; be prepared for the unusual.
This week I selected a few favorite photos to illustrate times when I've had the opportunity to record that special moment when the ultimate photo morphs into the unusual, the dramatic, the comical. You can't plan for these opportunities, you just hang in there a couple extra minutes and see what happens next – and be ready.
There is not much I can offer in the way of technical options or methods. The photos are merely unexpected extensions of various photo sessions. I hope you find these photos interesting, and a bit inspiring. The unexpected is a big part of bird photography – good or bad – but the unusual is great fun to see and record.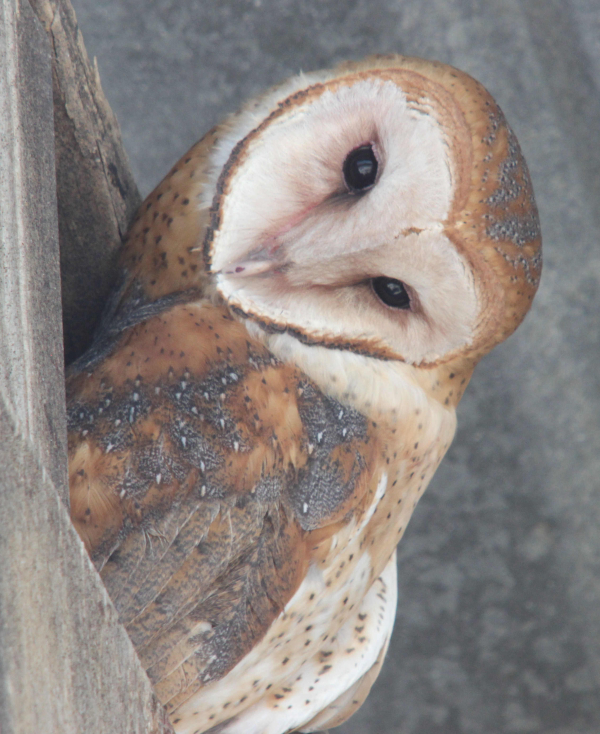 The young Barn Owl provided a nice portrait photo surrounded by the weathered wood and tin roof of the open-ended barn. Then it tipped its head to the side 90 degrees with an inquisitive look, or it may just have been getting a different perspective on its view of the human with the big eye (camera lens) below him. Nonetheless, it offers the momentary unusual take on a beautiful young bird.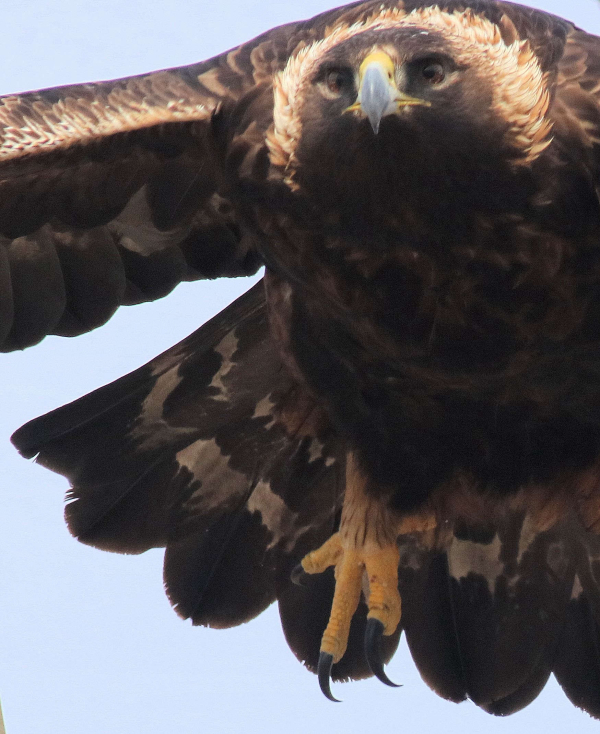 I always get a bit tense when I'm very close to a Golden Eagle; not that I'm in any way concerned, but I'm so excited in the presence of these birds that I tense up, hold my camera and lens tightly, clench my teeth -- I hafta remind myself to lighten up and relax and appreciate the opportunity and share it with the mighty bird. As this big adult launched itself overhead, I was ready and merely pressed the shutter to get this unusual photo. I like the detail of the pattern in the tail feathers, the framing of the golden feathers around its face, and the tips of the talons extending beyond the tail -- plus the intensity of its look. Is this the kind of image a prey animal might see?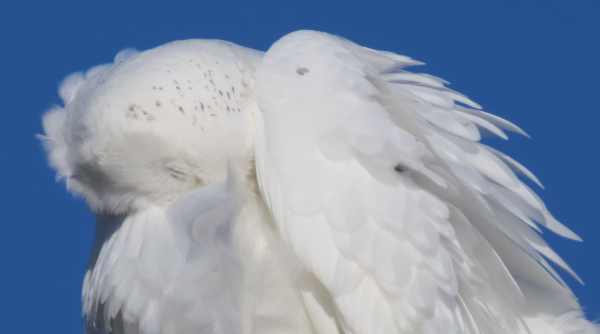 The intense cold is reflected in the sky and plumage of this male Snowy Owl as it switched from hunting mode to preening, and the streaming wind adds another unseen element to the scene. I may be alone in appreciating the art form in the stopped motion and different feather shapes with the closed eye, but I share it with you for its unusual qualities. Forget for a moment it is a bird; can you see and feel something else? An element of art?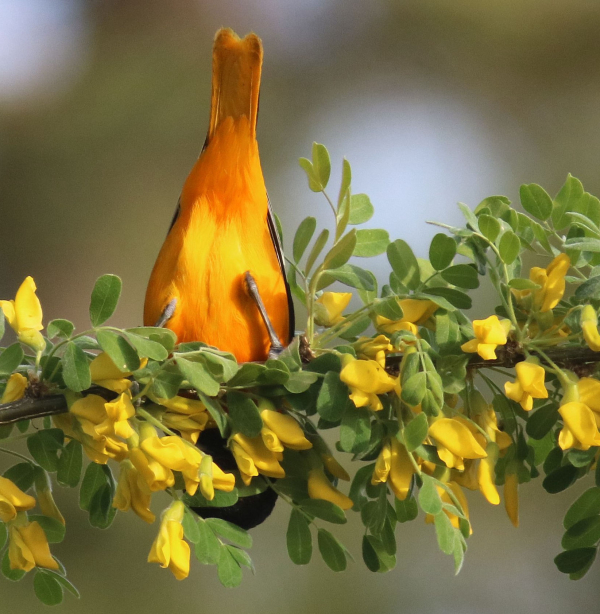 As I photographed this brightly colored male Baltimore Oriole foraging along the length of the branch of yellow blooms, feeding on flower nectar and an occasional small insect or spider, it tipped upside down vertically with its tail balancing high above in its vertical stretch. It was a moment I knew would not be used in publication, but I thought it had a comic element that might lend itself to sharing in some way, if only for my own memory recall of the overall experience that beautiful spring evening surrounded my spring migrants.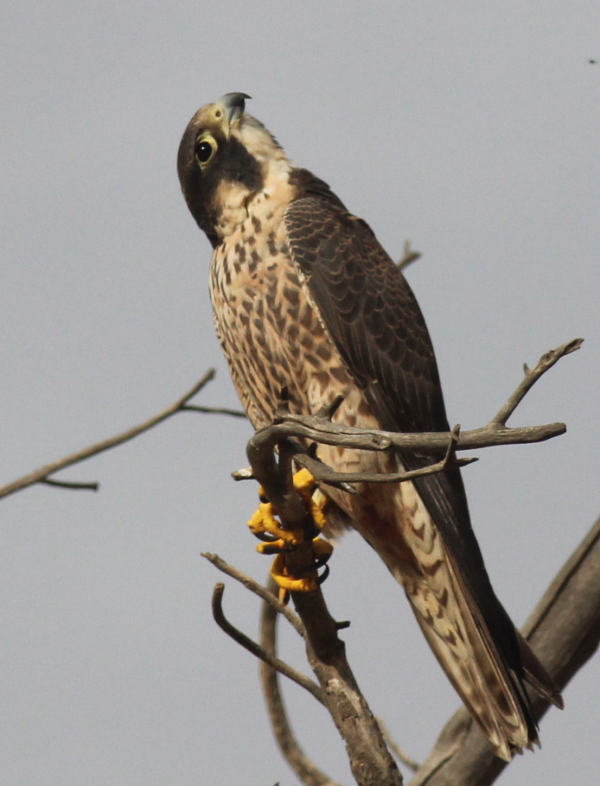 Having a young Peregrine Falcon in my lens view proved to be an exceptional experience -- unexpected in itself, especially in beautiful winter light during a balmy windless SoCal afternoon. I took my initial portrait photos of the sleek raptor as it leaned forward rather horizontally; it relaxed into a more normal position, then stretched upright and rotated its head to look up, at what? Even as I took the photos I wished there were fewer sticks in the frame, but that's bird photography too -- you take what you get, and what the bird gives you, including the unusual.
Article and photographs by Paul Konrad
Share your bird photographs and birding experiences at editorstbw2@gmail.com
(Permalink)